"Branch Change-ing' potentially gives you the opportunity of re-defining your stay at IIT-B and, in some cases, your entire life." - Insight
A number of students are enthused to explore the idea of branch change. There are several aspects involved while making this decision, which tend to impact one's academic, social and career journey. Here are some common questions that pop up on googling the same, which sheds light on the hype around a branch change: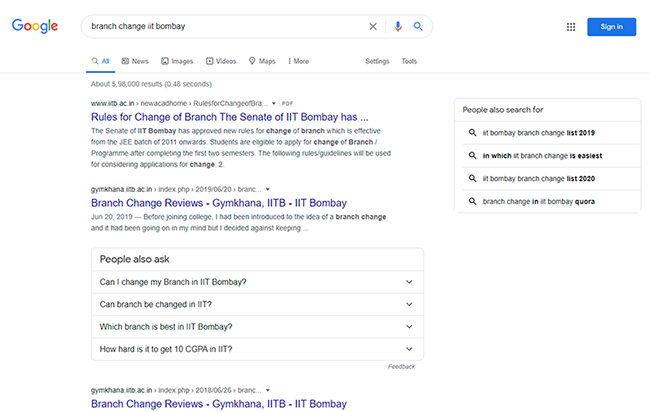 It does seem enticing to take the leap to a "better" branch, however there are several complexities involved while doing the same. Students invest a lot of energy to do well so as to avail this opportunity, and sometimes they do it just because it is perceived to be a "superior" branch by the general populace according to the JEE counselling. However, there are several other factors to be taken into consideration, like peer pressure, social settings, academic stress etc. Taking this decision in the first year itself does contribute to considerable anxiety.