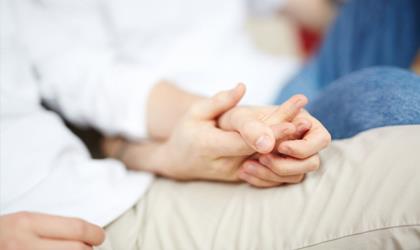 Coming Out
"LGBTQ life on campus has undergone a drastic change for the better since my first time there 30 years ago. Now there is Saathi, which just got sanctioned as an official gymkhana body."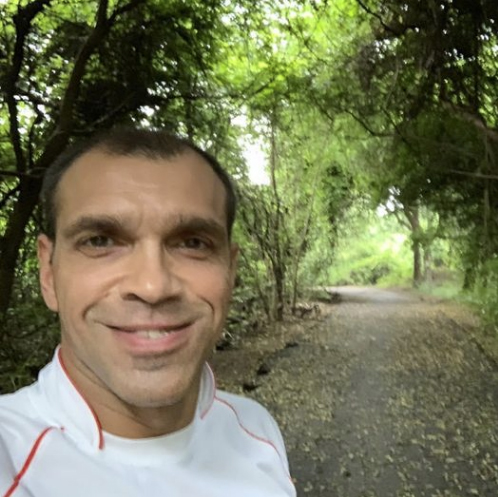 Navigating the path of acceptance and coming out takes serious pluck. This Pride Month, hear from our out and proud alumni - starting with Devesh Khatu (CSE '90), now CEO of IIT Bombay Alumni Association.
"I went to IIT Bombay between 1986 and 1990. I was nerdy and studious back then and focused mostly on my courses. I had no social skills or a life outside of academics. At that time, there were absolutely no LGBTQ resources, either on campus or outside. In those days, we didn't even have the internet, let alone mobile phones or apps, and so it was impossible for me to meet other gay people.
In my hostel (H9), there used to be a staff member they called "homo". I didn't even know what exactly the term meant, let alone what two "homos" did. But the rumor was that some students used to engage in activity with the person, though I didn't know which ones. The term "homo" actually was generally used in a derogatory manner in any case. There was a famous EE professor who was known as "homo" since he was notorious for (figuratively) "r*ping" students in exams. I used to be called "pansy" myself since I had a distinctive walking style (think 20 km walk at sporting events!) Anyway, I graduated from insti without experiencing any gay activity or knowing any other gay students.
After graduation, I went to the US, where I lived most of my adult life. During my first year there, I decided to take advantage of my new found freedom to explore my sexuality. I placed an ad in the local newspaper to meet other guys. One of the guys I met introduced me to another gay Indian PhD student there, also an IITian from IIT K. It was the first time I had ever met another gay Indian.
While I had gotten into LGBTQ activism there, I was still not out to any straight friends. Somehow, however, an IIT classmate came across something about me online, and one day called me and asked me if I was gay. I replied in the affirmative and that was my first time coming out to a straight person. He was very open-minded and was very accepting and supportive. Soon, through the grapevine, other batchmates came to know, though I didn't talk about it directly with most as they weren't comfortable with it.
The advent of social media and Facebook, in particular, made coming out very easy, as I was completely out on there, and posted freely about gay stuff, resulting in my coming out to anybody who was friends with me there. Pretty much everybody was supportive, or it was a non-issue.

Five years ago, our IIT batch was celebrating our Silver Jubilee reunion, and I decided to attend. We had to write about our life journeys over the 25 years since leaving IIT for our yearbook. I decided to pour my gay life story there, coming out to all my batchmates in the process. I became the go-to person to ask about any LGBTQ issues since I was the only person out of 300+ in my batch to be out.

Life sometimes makes a full circle. Last year, the CEO position for the IIT Bombay Alumni Association opened up. I had been considering moving back to India to be closer to my mom, and so applied for and got the position. This meant my second coming to the campus began!

Obviously, LGBTQ life on campus has undergone a drastic change for the better since my first time there 30 years ago. Now there is Saathi, which just got sanctioned as an official gymkhana body. Dating apps make it easier than ever to find and meet other gay folks on campus. There have been events featuring mental health and HIV/AIDS experts from the community and LGBTQ film screenings. And the institute has a counseling cell with some very supportive counselors.

I see myself as a mentor to students on campus in my new role and am happy to share my life experiences and offer support to students. One of the areas where I feel I have made impact has been to counsel LGBTQ students going through mental health issues due to their sexuality. While I am not perfect and have had my share of ups and downs in life, students feel empowered when they see an out gay person living a normal life on campus.

There is still some homophobia and some cluelessness, such as the name the student dance body on campus has given its annual event (AIDS!), something I am committed to getting changed. With better visibility and education, we have the power to transform the thinking of the current generation of students. It only gets better!"
Source: https://www.facebook.com/saathi.iitb/